Listen to this article
---
https://thenewsandtimes.blogspot.com/2020/10/856-am-10272020-mike-novas-favorite.html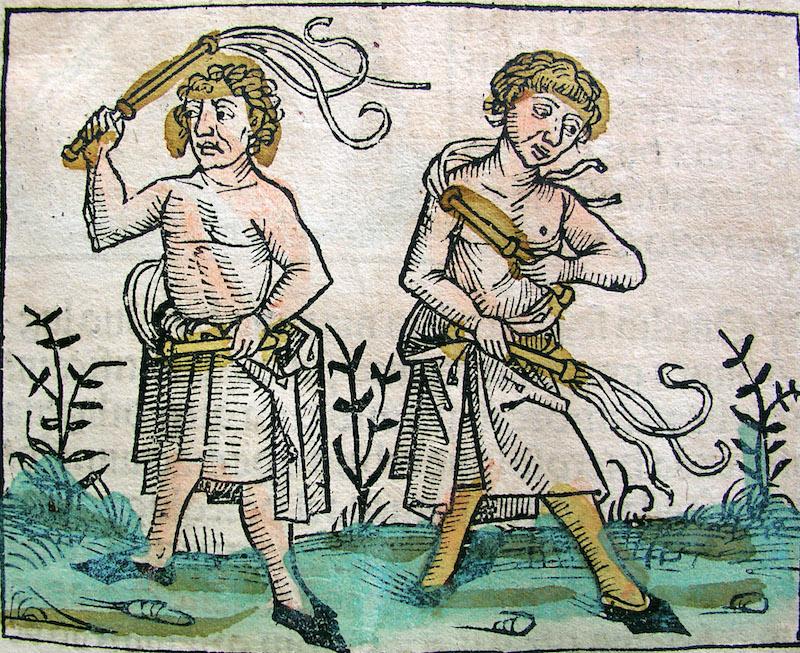 Mike Nova's favorite articles on Inoreader
Follow The Science – 1.2 Million COVID Deaths Edition
Gold Tops $1,900 for First Time Since 2011, Heads Toward Record – BloombergQuint
Shots fired: Deadly Portland police encounters reveal troubling patterns – OregonLive
Global banks defy US crackdowns by serving oligarchs, criminals and terrorists – ICIJ.org
Will covid-19 vaccines save lives? Current trials aren't designed to tell us – The BMJ
The Republican Identity Crisis After Trump – The New Yorker
Will Steve Cohen, a Symbol of Wall Street Malfeasance, Own the New York Mets? – The New Yorker
What Should Crisis Leadership Look Like? – The New Yorker
Meghan Markle is 'working her a*** off' says Prince Harry in rare insight into US life
Попова: у каждой вакцины от COVID-19 будет своя целевая аудитория
Pfizer's late-stage coronavirus vaccine trial is near complete enrollment with 42,000 volunteers
More than 100,000 flee Southern California wildfires under evacuation orders
Hong Kong arrests 3 activists under national security law
Black man shot dead by police in Philadelphia, sparking heated protests – NBC News
Barrett Is Seated at a Pivotal Moment
Belarus riot police burst into apartment looking for protesters video
The happy life of my Biden-loving neighbor
The time to invest in tech is over – back to the old favorites
Guns, masks and voter challenges: Iowa officials prepare for what could be a contentious Election Day – Des Moines Register
'I will be put out of my house': Some Americans who struggled early in crisis are on brink, others find jobs – USA TODAY
Mike Nova's favorite articles on Inoreader
Follow The Science – 1.2 Million COVID Deaths Edition
Tue, 27 Oct 2020 12:50:31 +0000
Follow The Science – 1.2 Million COVID Deaths Edition Tyler Durden Tue, 10/27/2020 – 08:48

Authored by Mark Jeftovic via OutOfTheCave.io,

This post was originally my comment to a person on Facebook, which somebody then deleted. This person repeatedly throws out the 1.2 M deaths worldwide number and I finally lost it and posted a response to him after he scolded people for spreading disinformation and not listening to science. He actually told people disputing the Second Wave Hysteria to shut up and listen to the government and science.

As one of my all-time favourite economists, Thomas Sowell, would say. Oh dear, where to begin?
Gold Tops $1,900 for First Time Since 2011, Heads Toward Record – BloombergQuint
Tue, 27 Oct 2020 12:16:44 +0000
Gold Tops $1,900 for First Time Since 2011, Heads Toward Record  BloombergQuint
Shots fired: Deadly Portland police encounters reveal troubling patterns – OregonLive
Tue, 27 Oct 2020 12:16:17 +0000
Shots fired: Deadly Portland police encounters reveal troubling patterns  OregonLive
Global banks defy US crackdowns by serving oligarchs, criminals and terrorists – ICIJ.org
Tue, 27 Oct 2020 12:15:53 +0000
Global banks defy US crackdowns by serving oligarchs, criminals and terrorists  <a href="http://ICIJ.org" rel="nofollow">ICIJ.org</a>
Will covid-19 vaccines save lives? Current trials aren't designed to tell us – The BMJ
Tue, 27 Oct 2020 12:15:31 +0000
Will covid-19 vaccines save lives? Current trials aren't designed to tell us  The BMJ
The Republican Identity Crisis After Trump – The New Yorker
Tue, 27 Oct 2020 12:15:23 +0000
The Republican Identity Crisis After Trump  The New Yorker
Will Steve Cohen, a Symbol of Wall Street Malfeasance, Own the New York Mets? – The New Yorker
Tue, 27 Oct 2020 12:14:41 +0000
Will Steve Cohen, a Symbol of Wall Street Malfeasance, Own the New York Mets?  The New Yorker
What Should Crisis Leadership Look Like? – The New Yorker