The Hundred-Eyed Blind Monster – By Michael Novakhov – Topic: FBI Surveillance – 2.25.18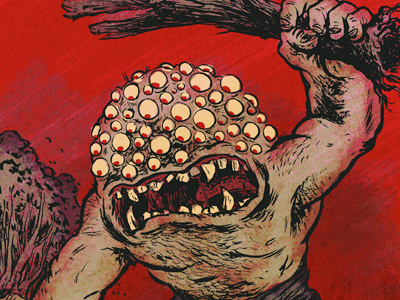 Panoptes from Greek mythology: a giant with a hundred eyes.  This picture also evokes the associations with "taking the log out of your own eye". 
M.N.: FBI: the United States, the World, and the human behavior and human soul ARE NOT your "Panopticon" – as the objects of your malignant, pernicious, perverse, ineffectual obsession with the mass surveillance! The most amazing thing about the FBI surveillance is that they survey everything that moves, talks, and whispers, and yet remain utterly blind to what really goes on. Is it not some specific, moles related blindness? – FBI surveillance – Google News Review – 2.25.18 
The One Hundred Eyed BLIND MONSTER

Dismantle the Inept, Incompetent, Brainless, Psychopathic FBI-KGB!
Create brand new and capable, efficient Domestic Intelligence Service!!!
FBI is the main problem this country is facing. They were subverted and were turned into the blindly destructive Trojan horse for this country. Slowly but steadily and surely, they imploded America from within. Destroy them: erase them from the ground and the social-political practices and the culture of this country. They are the main source of the problems, pervasive stupidity and the deeply rooted evil in America! 
Blogs Review | On RSS Dog | In Brief | 

_______________________________________________________